So, you are looking for the best board games 2023 has to offer? You have come to the right place as we bring you all new board games to try this and any year! We are talking about the top board games that have offered us plenty of new ways to enjoy our hobby, innovated the mechanics and pushed the envelope of how we experience board gaming. Our reviews are based on personal experience and awards won by the games listed here in 2023.
From Dorfromantik's successful tabletop adaptation to Planet Unknown's intricate strategizing and Hitmaster's app gameplay, there are many new board games to try. We have provided you with a quick breakdown of what the top titles of the year are and why you may be interested in checking them out!
List of Best Board Games 2023
There have been many excellent games nominated as some of the best games of the year. We discuss both the nominees and the winners. Most of these were released a year prior, but they have been nominated and awarded as the best board games in 2023 instead, as is customary in our hobby. Here are the 20 titles to not miss out on.
1. Dorfromantik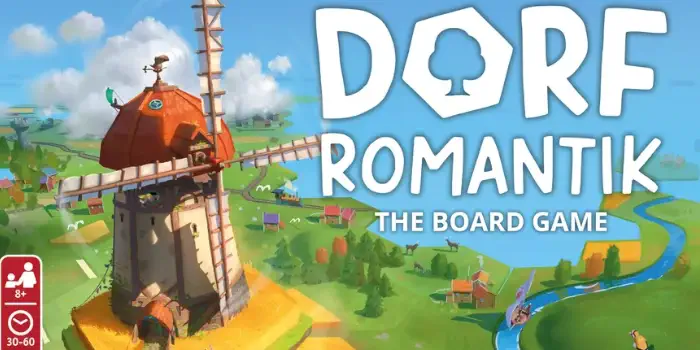 Designer: Michael Palm, Lukas Zach
Players: 1-6
Time: 30-60 Min
Complexity: 1.71/5
Awards: 2023 Spiel des Jahres
Dorfromantik, adapted from the eponymous video game, is a chill family board game that has 1-6 players lay hexagonal tiles to create a beautiful landscape. A smidgeon reminiscent of Cascadia, the game has unique gameplay that challenges you to come up with new ways to progress in the game with each playthrough as you and everyone else work towards the same objective. There is also the population that will constantly place requirements that can bring in extra points and introduce fresh objectives to overcome.
The video game original is an interesting building strategy and puzzle game that becomes alive through cooperative gameplay that unfolds as part of the replayable campaign. Working together with your friends and family, you unlock new tiles, objectives, and gameplay with the help of your group. Dorfromantik is also touted by some as one of the best solo board games 2023 has to offer.
2. Fun Facts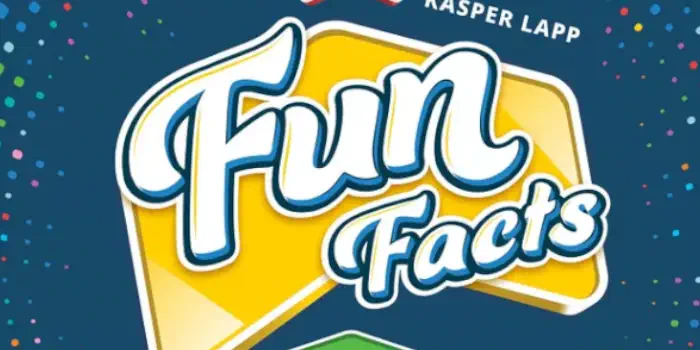 Designer: Kasper Lapp
Players: 4-8
Time: 30 Min
Complexity: 1/5
Awards: 2023 Spiel des Jahres Nominee
Fun Facts is an exciting and fun party board game and one of the best board games of 2023 where you will play with up to 8 other players and answer questions that are put on the table in front of you. The game boils down to giving honest answers to questions such as "How long is the perfect nap?" Each player receives a colored arrow and you will end up writing your answer in secret along with your name on each side of the arrow so that everyone knows whose arrow is whose.
The game is played in teams where you are trying to guess the correct answer based on someone's idiosyncrasies. So, if you know that a member of your group is very sleepy, and they are the ones posing the question, you may want to consider this. Eight such rounds are played throughout the game with the team winning the most points by getting the most answers correct and emerging victorious.
3. Next Station London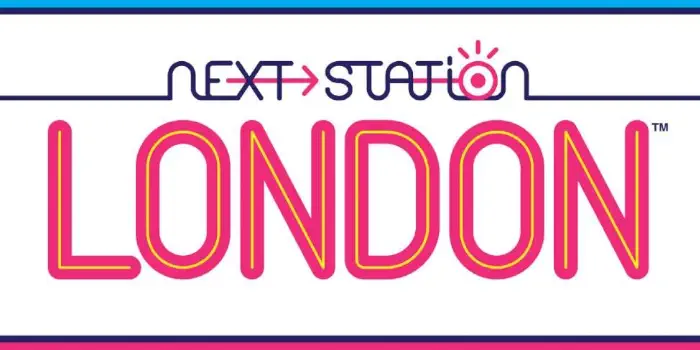 Designer: Matthew Dunstan
Players: 1-4
Time: 25-30 Min
Complexity: 1.45/5
Awards: 2023 UK Games Expo Best Family Game Winner
Next Station London is for players who love city-building, trains, and family board games. The game plays with 1-4 layers in 25-30 minutes and is fit for players aged 8+. In Next Station London, you are tasked with redesigning the tube network that connects London under the Thames. Players will reveal station cards, draw new sections, and optimize the 4 tube lines to get ahead. The only way to win is to design the best version of the tube network and distinguish yourself as the best engineer. The game is a good fit for our best board games of 2023 list. A quick and fun experience from beginning to end, this game adds a nice touch to your board game collection and it is a relaxing and – if you want it to be – competitive title to try.
4. Akropolis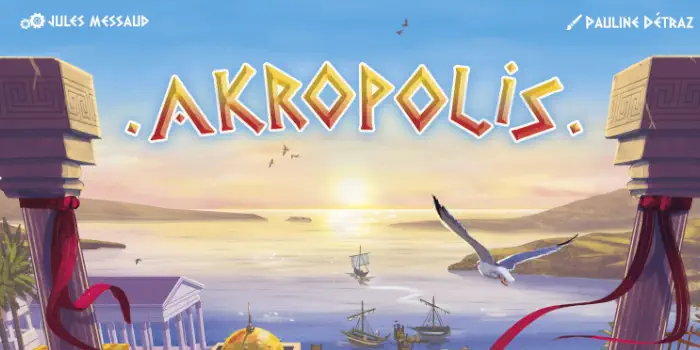 Designer: Jules Messaud
Players: 1-4
Time: 20-30 Min
Complexity: 1.77/5
Awards: 2023 As d'Or – Jeu de l'Année Winner, 2022 UK Games Expo Best Family Game People's Choice Award Winner, 2022 UK Games Expo Best Family Game Judges Award Winner
Akropolis is another family board game and one of the best board games in 2023 to try. The game is a city-building title in which 1-4 players build their own Greek city, competing to raise their buildings higher than anyone else's, and also do so as they follow specific rules and patterns.
The game will require you to obtain stone, which is the most precious resource, and set up quarries so you can have enough stone coming in and continue to build your towering edifices. You add various architectural accomplishments to the board and plazas that make the whole thing pop off.
Players need to choose a tile from the construction site, arrange it in a way that unlocks their city's district power, and build higher levels so that they can score more points. Combining both territory and city-building elements, Akropolis is an intuitive and fun game that is deservedly on our list.
5. Hitster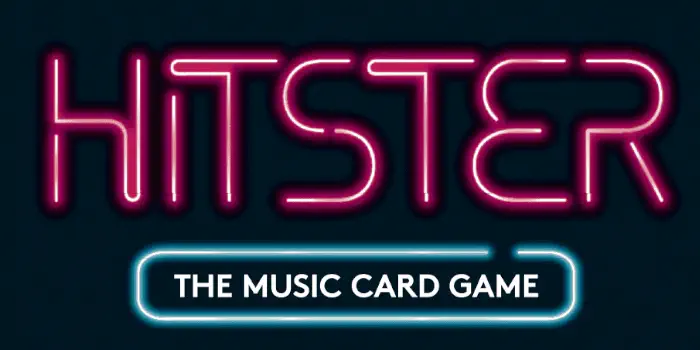 Designer: Marcus Carleson
Players: 2-10
Time: 30 Min
Complexity: 1.00/5
Awards: 2023 Spiel des Jahres Recommended
In Hitster, players will comb through dozens of music hits, and try to be the first to collect ten. With more than 100 years of incredible music to explore, 2-10 players set out to categorize the tunes in chronological order and build the best collection. The game is an interesting mix of technology and physical display, as you will need to use the free Hitster app to scan a QR code and play it automatically on Spotify, turning this into an incredible interactive experience. Although only a 2023 Spiel des Jahres Recommended game, Hitster is quite frankly the most innovative new board game in 2023 we have seen, that is heard about.
6. Kuzooka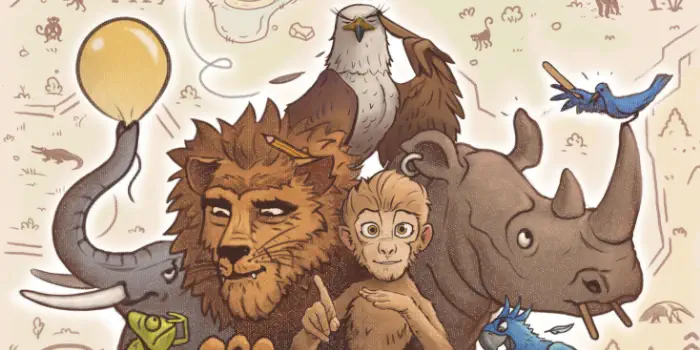 Designer: Leo Colovini
Players: 2-6
Time: 30-45 Min
Complexity: 1.70/5
Awards: 2023 Spiel des Jahres Recommended
This is the zoo. You and the other animals are determined to make your escape, and Kuzooka is how you do it. In this board game, 2-6 players take the role of animals that are trying to find the best way out of a zoo. There are different ways to escape and you and the other animals will have to work together to work it out.
A pleasantly-themed cooperative and one of the best board games of 2023, Kuzooka will have players get items that they can use to move forward with their escape plan. Each player also gets an animal token they place on the board to give other players hints as to what is on their mind and hopefully bring them together in their escape plot. You have seven rounds to make it out and leverage the unique powers bestowed on each animal.
7. Mantis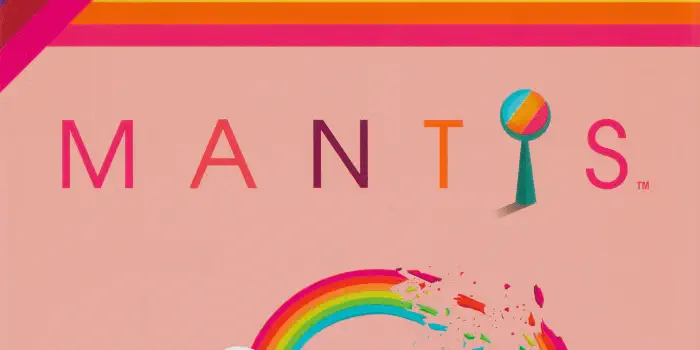 Designer: Ken Gruhl, Jeremy Posner
Players: 2-6
Time: 10 Min
Complexity: 1.05/5
Awards: 2023 Spiel des Jahres Recommended, 2023 American Tabletop Early Gamers Recommended
Mantis is one of the most fun board games 2023 has to offer you. In this 2-6-player card game, you will have two paths to victory – either by stealing or scoring your way to the top. You win as soon as you have ten cards. Designers Ken Gruhl and Jeremy Posner have designed a game that plays with the intuitiveness of something as simple as Uno and yet combines deeper strategic elements as you would see in Gin Rummy. Mantis works well with all age groups and is equally fun to play either way.
8. City of the Great Machine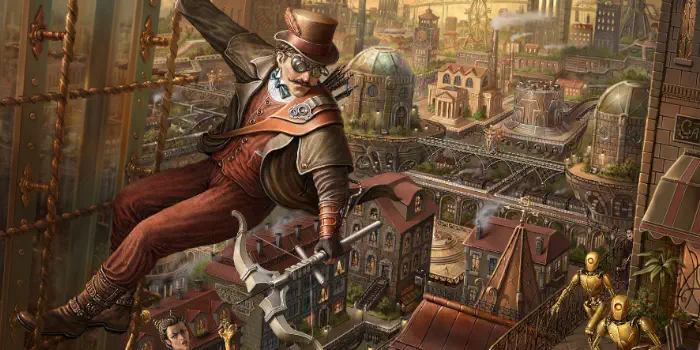 Designer: German Tikhomirov
Players: 1-4
Time: 60-90
Complexity:
Awards: Meeples Herald's Choice
One of the best new board games in 2023, City of the Great Machine is considered a true masterpiece. This is also one of the most complex games of the year. Set in the Victorian steampunk alternative reality, the game is played by 1-4 players who take on the Great Machine, an Artificial Intelligence network that is intent on crushing opposition.
You and your fellow players will play cooperatively against the Great Machine or let one of the players assume control over it, which will make for very different experiences. The players – called heroes – will stoke the fires of a revolution, sawing discontent in the city and winning the good graces of prominent members of society who have had enough of the foolishness of allowing machines to guide mankind.
The Great Machine for its part will be cunningly coy under false pretence and try to enact its Master Plan which – if completed – would result in the enslavement of mankind. The stakes have never been higher.
9. Earth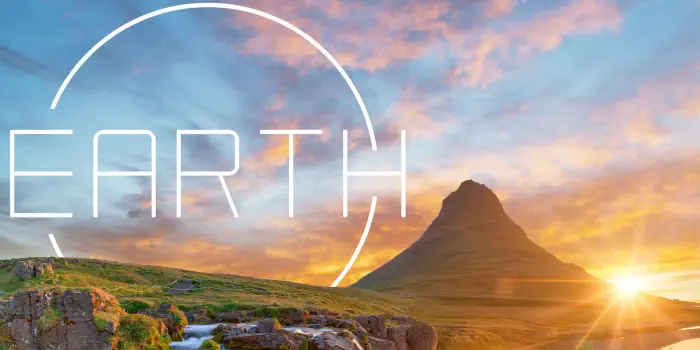 Designer: Maxime Tardif
Players: 1-5
Time: 45-90 Min
Complexity: 13+
Awards: 2023 UK Games Expo Best Boardgame (Euro-Style) Winner
If you love nature board games such as Photosynthesis and Wingspan, you will fall in love with Earth. This is a strategy board game in which you try to grow your ecosystem card engine by leveraging unique flora, fauna, and terrains and trying to build a perfect equilibrium. 1-5 players will race in 45-90 minutes to explore this world-builder which has straightforward rules but offers a lot of room for strategic decisions, which makes the game easily approachable for young and old players. Earth is a bit on the heavy side in terms of complexity, but this is usually ironed out in the first few playthroughs!
10. Votes for Women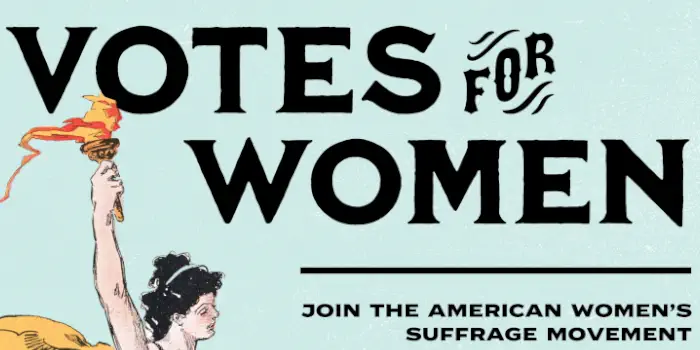 Designer: Tory Brown
Players: 1-4
Time: 60-75 Min
Complexity:
Awards: 2022 Golden Geek Best Wargame Nominee, 2022 Golden Geek Best Wargame Nominee
Votes for Women is celebrated as one of the best new board games in 2023 to lean heavily on historic context. The game focuses on the ratification of the Nineteenth Amendment and it relies on card-driven gameplay to move the action forward. Players will assume the roles of suffragists and try to sway 36 out of 48 states to pass the Constitutional Amendment. The game explores the American women's suffrage movement between 1848-1920 and its crowning success that is the ratification of the document. Hands down one of the most inspired and thematic games of the year, Votes for Women offers competitive, cooperative, and solitary play to make any gamer happy.
11. QE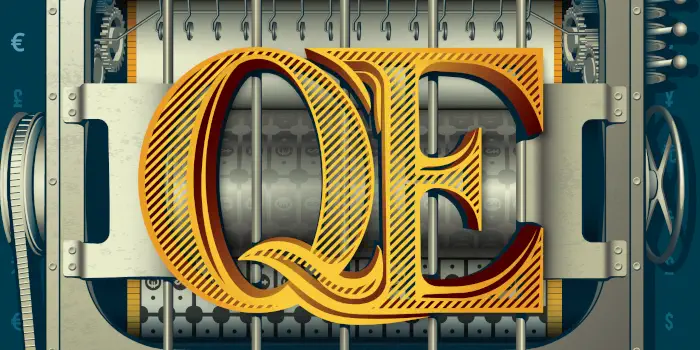 Designer: Gavin Birnbaum
Players: 3-5
Time: 45 Min
Complexity: 8+
Awards: 2023 Spiel des Jahres Recommended
Q.E. or Quantitative Easing, players will have to go through one of the most significant financial downturns – the economic crisis of 2008. With 16 banks that were "too big to fail" failing. With the economy in tatters, stock markets are nosediving, and central banks are caught on the horns of a dilemma, trying not to bankrupt their countries by not printing too much money. Q.E. will have you play as one of the central banks and bid on different companies – you can bid any amount since you are the central bank and there is no limit to how much money you can print out. Once the game wraps up, the player who printed the most money will end up losing the game, however, so tread cautiously!
12. Carnegie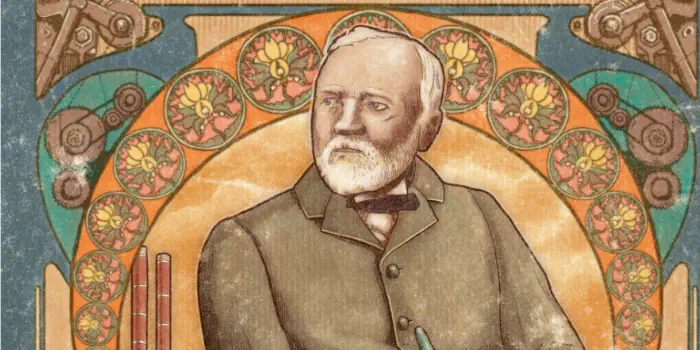 Designer: Xavier Georges
Players: 1-4
Time: 90-120 Min
Complexity: 3.82/5
Awards: 2023 American Tabletop Complex Games Winner, 2023 American Tabletop Complex Games Winner, 2023 American Tabletop Complex Games Winner
Brought to you by the designer of Black Angel and Troyes, Carnegie is a game in which 1-4 players strive to become the most influential entrepreneur and benefactor of their era. Andrew Carnegie, after whom the game is named, immigrated to the United States in 1848 and quickly became one of the most influential people of his time owing to his position in the steel industry. When he passed away, he left $350 million to various foundations and another $30 million to charities. He built 2,500 free public libraries. In the game, you follow the illustrious humanitarian's path and try to replicate his successes, making the world a better place. A strategic game with an economic and manufacturing theme, Carnegie is deemed the best complex board game in the United States for the year.
13. Boop.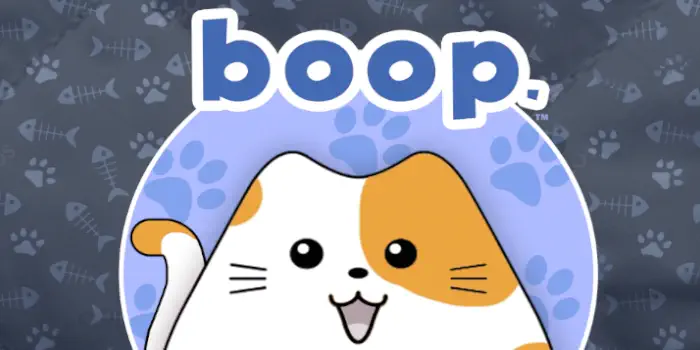 Designer: Scott Brady
Players: 2
Time: 20-30 Min
Complexity: 1.47/5
Awards: 2023 Mensa Select Winner, 2023 American Tabletop Early Gamers Winner
Boop. is an endearing strategy game for two players that offers challenge, and cuteness – lots of it. In a game of Boop. You will try to push your opponent's cats off the bed because they do the same to your cats. However, there is only so much that players can do to actually make their cats boop the opponents off the bed, so the game feels and plays as if you were herding the cats. The game is challenging and abstract, but very approachable, and quite endearing to its core, making for a fun and rewarding experience. Definitely one of the best 2 player board games on this list, Boop. is also one of the best titles in 2023, but on its way to being a timeless classic.
14. Turing Machine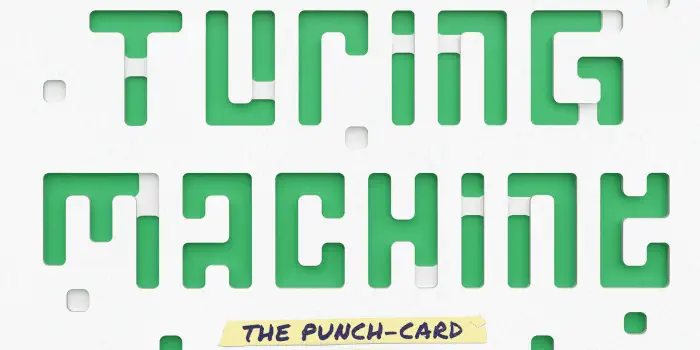 Designer: Fabien Gridel, Yoann Levet
Players: 1-4
Time: 20 Min
Complexity: 2.43/5
Awards: 2023 American Tabletop Casual Games Winner
For a game that has the name Turing Machine, this board game is remarkably approachable and it even won the 2023 American Tabletop Casual Games Winner. Casual, really? Anyway, Turing Machine is a game in which players crack codes just like the British cracked the Enigma, the German coding machine during World War II.
The game is fascinating in the way it plays as you get to play around with physical components building the machine and decoding messages. It's a brand new generation of deduction games that fascinates and invites you to explore a completely different gameplay. The game even features a proto-computer, which is an amazing and revolutionary concept in board gaming.
15. Mysterium Kids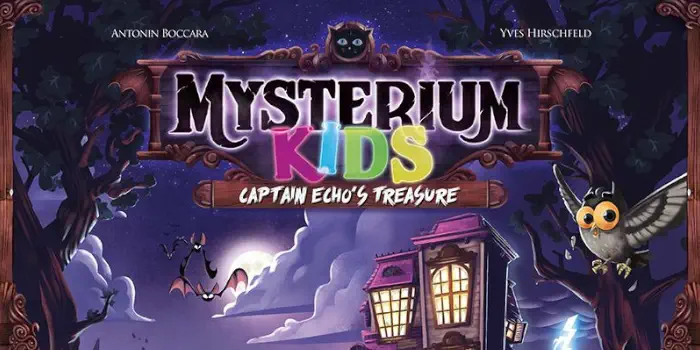 Designer: Antonin Boccara, Yves Hirschfeld
Players: 2-6
Time: 21 Min
Complexity: 1.00/5
Awards: 2023 Kinderspiel des Jahres Winner
Mysterium Kids: Captain Echo's Treasure is hands down the best board game for kids and the best new board game to win the 2023 Kinderspiel des Jahres Award. In the game, 2-6 players aged 6+ will band together to uncover the lost treasure of Captain Echo whose ghost appears to you and guides you to the location. However, time is against you, as you have one chance to discover the treasure before the moon has traveled across the sky and the night is over. The ghost communicates through a tambourine to give clues, and players use their special Noise cards to figure out the correct clues. All in all, this is one of the most fun new board games of 2023 for kids.
16. Challengers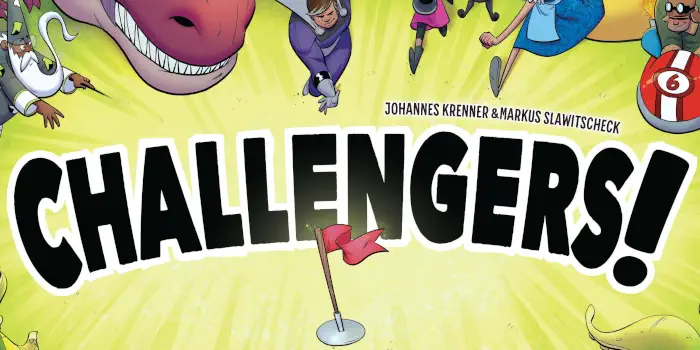 Designer: Johannes Krenner, Markus Slawitscheck
Players: 1-8
Time: 45 Min
Complexity: 1.80/5
Awards: 2023 Kennerspiel des Jahres Winner
In Challengers, players will enjoy an interactive deck-management game that is fit for 1-8 players. The goal is to capture the flag and hold onto it while everyone else is trying to pry it away from your hands. The game allows you to pick from a range of cards that allow you to build unique decks which you then use to battle against your opponents and get the upper hand. Players will also compete to secure the trophy throughout an entire round. Should they be successful, a trophy is awarded to them and the next round starts. As you can imagine, having a bunch of players brawling in Challengers will definitely make for a fun and dynamic game. Based on the popular Autobattler genre, Challengers is deservedly the 2023 Kennerspiel des Jahres Winner!
17. Iki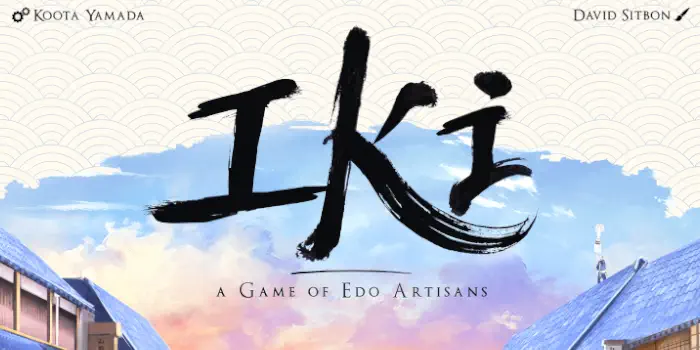 Designer: Koota Yamada
Players: 2-4
Time: 60-90 Min
Complexity: 3.03/5
Awards: 2023 Kennerspiel des Jahres Nominee
Iki will overwhelm you with its sheer variety and historical parallels. The game is based on Edo, a city that we know as Tokyo, Japan, today, which is the setting of the board game – one of the best for 2023. In the game, 2-4 players will play over 60-90 minutes to trade their services and achieve the respect of their fellow citizens in the city of what is rumored to have been one million people at the time. There are numerous shops and jobs to pick from and carry out with people toiling for the betterment of society in this deeply strategic game. The game takes place over 12 and you will constantly be trying to hire workers from the various stands, put your own employees and generally contribute to Edo-era Japan.
18. Planet Unknown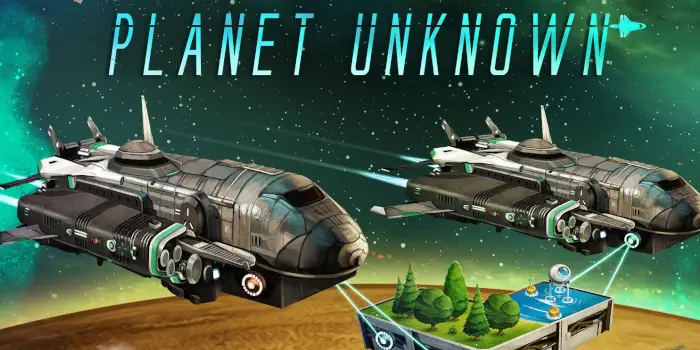 Designer: Ryan Lambert, Adam Rehberg
Players: 1-6
Time: 60-80 Min
Complexity: 2.22/5
Awards: 2023 Kennerspiel des Jahres Nominee
Planet Unknown is one of the best space board games and new board games to try in 2023. In this 60-80-minute 1-6-player tabletop delight, you will attempt to colonize one of six possible planets and develop the best habitat for humanity. You are, in other words, humanity's best hope after resources on Earth have run out. Players will have double-sided tiles at their disposal to try and build the planet's engine and make sure that it can support life. The game is competitive as you are not only trying to build a better planet, but you may also trigger astronomical events with tile placement, such as meteorites that make it harder to build and develop all six available planets. Planet Unknown has deservedly won the 2023 Kennerspiel des Jahres Nominee and is a fun space odyssey to try yourself.
19. Council of Shadows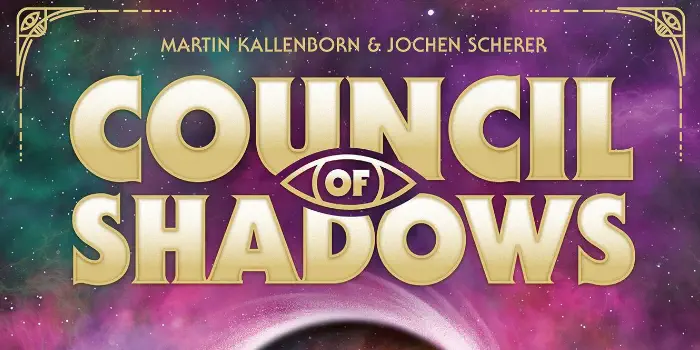 Designer: Martin Kallenborn, Jochen Scherer
Players: 1-4
Time: 60-90 Min
Complexity: 3.22/5
Awards: 2023 Kennerspiel des Jahres Recommended
The year is 2200 and humanity has reached the farthest bounds of the known universe. Now, four civilizations are vying for a spot in The Council of Shadows, a secret organization that is pretty much busy pulling strings and being blamed for various ill-fated events that it had absolutely nothing to do with. All four civilizations will attempt to be the first to make three quantum leaps and earn their place in the council. To get there, each player has to guide their own civilization to collect resources, store energy, control important areas, and collect raw materials.
20. Trekking Through History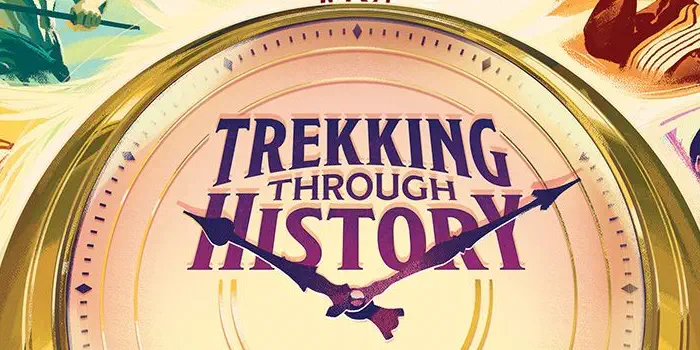 Designer: Charlie Bink
Players: 2-4
Time: 30-60 Min
Complexity: 1.81/5
Awards: 2023 Mensa Select Winner
Trekking Through History is a perfect game for someone who doesn't like board games (by design) – and definitely a great choice for players who love them. Hailed as one of the best board games of 2023, Trekking Through History won the 2023 Mensa Select Winner. The game is set around the concept of time-traveling with players going on a trek through history and spending three days visiting different important moments in history. As you visit such events, you score points and earn Time Crystal which allows you to plunge back in time once more and do so three times before the game ends. You win by being the player with the most points after three rounds.