We independently review everything we recommend. When you buy through our links, we may earn a commission. Learn more 
CMON has released the retail version of its long-anticipated board game, Stranger Things: Upside Down. The title, inspired by the hit Netflix show, is finally available for purchase on Amazon US and sells for $49.99. The game itself is a fresh take on the popular franchise cast through the prism of CMON's skilled game developers and established tradition in creating outstanding tabletop experiences.
In Stranger Things: Upside Down, players are transported to Hawkins, a seemingly downtrodden and boring town which is soon to become the epicenter of a massive invasion from another dimension. To make things even better, this game is designed by Rob Daviau, who is known for titles such as the Unmatched and Pandemic Legacy Series, and who has given the game more than just a polish of the excellent franchise it's established in.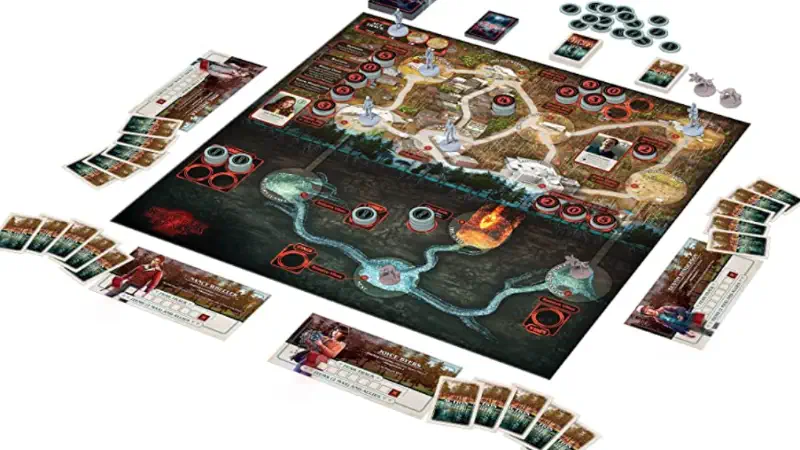 Rather, Daviau has developed a game that combines strategy, and cooperation, and promises players to enjoy a highly-entertaining and suspenseful adventure set in the world of Stranger Things. In the game, 2-4 players will embark on a 60-minute journey during which they will have to play as one of the kids from the original TV series who will set out to thwart the nefarious activities held at Hawkins National Laboratory that threaten to end the world. 
The game itself provides a gripping gameplay that is enhanced by the atmosphere of the original show, as well as the unwavering commitment to good mechanics and design CMON has put into the game. The company has promised a highly-replayable and thematically-rich journey into the world of Stranger Things that offers excellent opportunities to fans of the franchise and players who crave to try more cooperative games to come together and enjoy a highly-polished tabletop title from start to finish.
The CMON production values are impeccable, offering board games and Netflix enthusiasts a game that is well worthwhile on its own, and that is a great take on the Stranger Things experience. You will find highly-detailed minis of Mike, Eleven, Dustin, Will, and other characters. Stranger Things: Upside Down is definitely one of the best Netflix board games you can try.