Kickstarter has become one of the best ways to bring quality products to market. From the early days with games such as Zombicide ploughing the course, to the pinnacle of all campaigns, with Frosthaven raising massive backing, the true potential of crowdfunding in the tabletop hobby is not fully explored.
Today, we take a look at the most funded Kickstarter board games of all time, a list that is topped by absolute beasts when it comes to the number of backers and money they have invested.
The 10 board games on the list today have become synonymous with the board game hobby and are bona fide examples of successful Kickstarter projects.
1. Frosthaven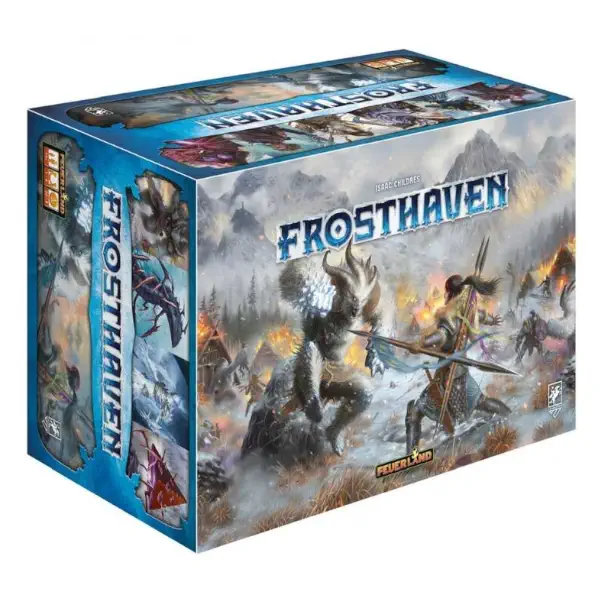 Frosthaven
Backers: 83,193
Pledged: $12,969,608
Time to Get Funded: 10 Minutes
Created: Isaac Childres
Frosthaven is the most successful Kickstarter board game of all time in terms of pure amount of money raised. The game managed to hit $12,969,608 throughout the funding process. The Euro-inspired dungeon-crawling sequel of the smash-hit original, Gloomhaven, has finally made it into retail after years of patient waiting.
In the game, you set out as a party of heroes who will tackle quests, run through dungeons, and develop your characters by learning new abilities, obtaining better pieces of equipment, and defeating one challenge after the next.
The hefty funding that went into making Frosthaven was a match for the company's ambitious design which features hundreds of possible enemies and scenarios, and a hundred more playtime hours, with the game easily resettable for players to try new characters and party configurations.
By the by, Frosthaven is the ultimate adventure, exploration, and fantasy game that you have always craved since you have been able to understand what this genre is, and to see it brought to reality, is a dream come true. This is the world's most funded Kickstarter board game of all time and may be so for a while.
Buy Frosthaven on Amazon US.
2. Kingdom Death: Monster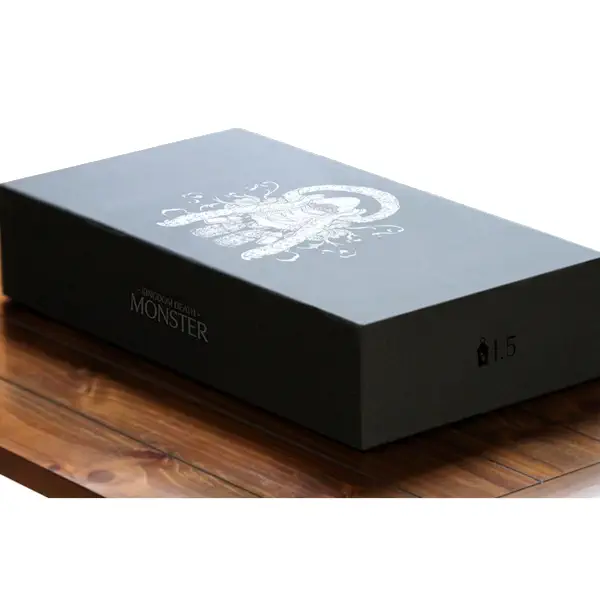 Backers: 19,264
Pledged: $12,393,139
Time to Get Funded: 2 Minutes
Created: Kingdom Death
Kingdom Death: Monster is a worthy close second in the Kickstarter crowdfunding annals, with the project amassing $12,393,139 from 19,264 backers. Designed by Adam Poots, the game will have players try and survive in a nightmarish world, which is engulfed in eternal darkness. To sum up, you need to slay monsters to survive and advance.
The ambitious design of Kingdom Death: Monster features a massive gameplay that stretches for 60 play hours to complete. Players can return to the game when they want and record their progress as they go along.
Kingdom Death: Monster is split into a variety of phases that add flavor and variety to the game with Hunt, Showdown, Settlement phases and a Finale all part of the core experience. You may extend the game to accommodate up to 5 players as well with some of the extensions.
The game features a brilliant crafting system, challenging monster opponents, and an epic experience with 40+ story events and 100 hunt encounters to make this one of the most epic Ancient Mythology-inspired adventures the tabletop hobby has seen and amongst the most successful Kickstarter board games project at that.
Kingdom Death: Monster is not currently available on Amazon US.
3. Avatar Legends: The Roleplaying Game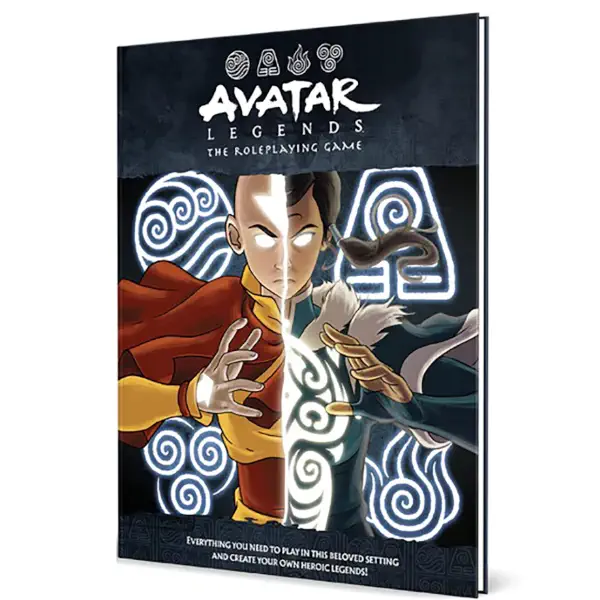 Backers: 81,567
Pledged: $9,535,317
Time to Get Funded: 16 Minutes
Created: Magpie Games
Avatar Legends: The Roleplaying Game has proven to be another board game's success, with the game raising $9,535,317 across 81,567 backers. Technically, this is a role-playing game, which requires a little more involvement than the cut-and-dry traditional board games which have a fixed set of rules.
Regardless, the crowdfunding campaign for the officially licensed tabletop roleplaying version of Avatar: The Last Airbender and The Legend of Korra has lived up to the hype with players pouncing at the opportunity to experience the franchise's world.
The game will have you and your friends play as heroes of the Four Nations and set out to make the world a better place. Each character will have strengths that help the others thrive. Players will play across several eras and set a distinct setting for each of your sessions. This is a fantastic take on the franchise and a great way to experience Avatar: The Last Airbender.
Buy Avatar Legends: The Roleplaying Game on Amazon US.
4. Marvel Zombies – A Zombicide Game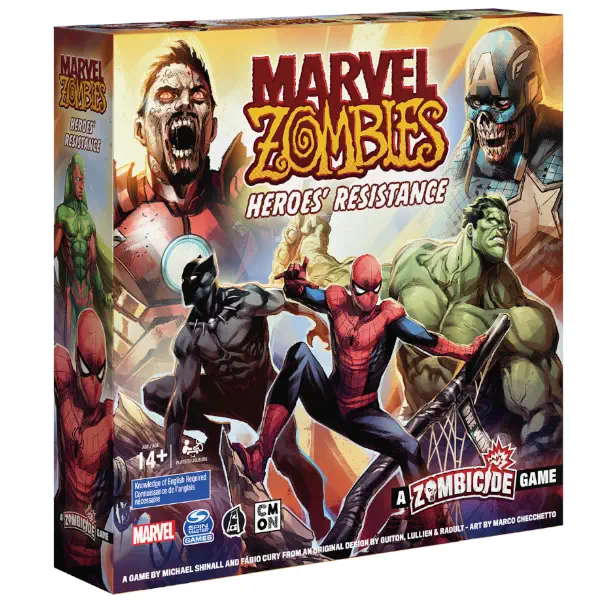 Backers: 28,974
Pledged: $9,032,583
Time to Get Funded: 60 Minutes
Created: CMON
The Marvel universe has been turned into a parade of decaying flesh with even the greatest hero falling victim to the virus that has turned even some of Earth's protectors into flesh-gobbling horrors. The game is set in the Zombicide universe, using the original mechanics, but leaning in heavily on the Marvel intellectual property and franchise, with the resulting product one of the most highly-thematic and rewarding zombie survivor games.
Designed for 1-6 players and featuring dozens of playtime, Marvel Zombies – A Zombicide Game is the 4th most successful Kickstarter board game of all time. The game got 28,974 backers, still short of Frosthaven's 83,000, and amassed $9,032,583 in backer funding. The game was able to set a new Kickstarter record at the time, reaching $1,500,000 in funding in 19 minutes
CMON, the publisher, has been successful in bringing robust gameplay that matches a highly entertaining and immersive pace of play that is punctuated by plot twists and the fun of trying to defeat the heroes who have caught zombie fever. How about a Zombie Captain America bearing down hoping you would become his next meal? Well, you can find it by trying one of the most backed Kickstarter board games in the history of crowdfunding!
Buy Marvel Zombies – A Zombicide Game on Amazon US.
5. Exploding Kittens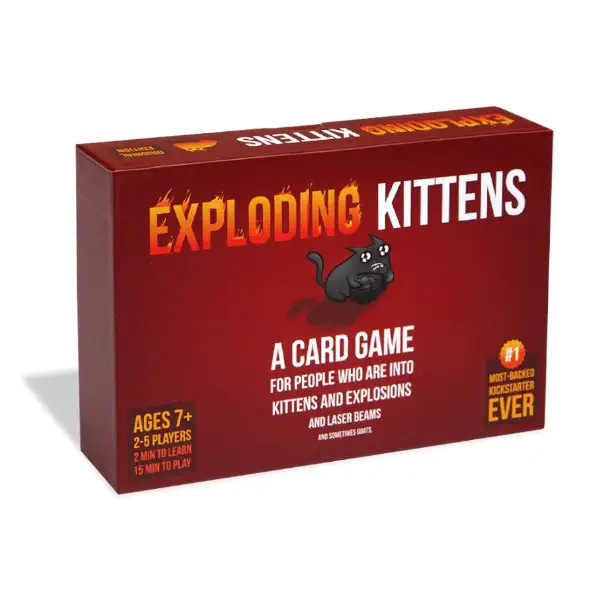 Backers: 219,382
Pledged: $8,782,571
Time to Get Funded: 8 Minutes
Created: Exploding Kittens
One of the hottest games around, Exploding Kittens is a truly endearing and fun game, striking a balance between a mighty fun and suspenseful gameplay and a highly thematic experience that will have you scream with joy at drawing the feared Exploding Kitten and lacking a Defuse Kitten to help you out.
Exploding Kittens is the most backed single Kickstarter game in terms of pure backer numbers with 219,382 players opting for the game when it was funded in 2015. The game itself is a fantastic and fun game that uses excellent art and design paired with luck-of-the-draw mechanics that bring fans so much joy.
The campaign raised $8,782,571, making it one of the most backed games on Kickstarter of all time. Exploding Kittens exceeded its funding goal in 8 minutes. There have been many recreations of the original edition, but you can rest assured that the classic is as fun as it has always been.
Buy Exploding Kittens on Amazon US.
6. The Witcher: Old World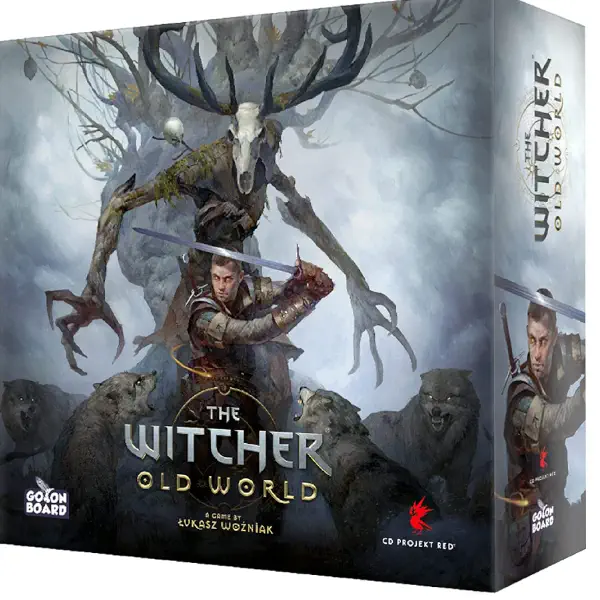 Backers: 45,162
Pledged: €6,840,648
Time to Get Funded: 4 Hours
Created: Go on Board
The Witcher: Old World is one of the latest tabletop games to embark on the ambitious quest of bringing the familiar franchise to the hobby. The project raised €6,840,648 from 45,162 backers and raised more than €2,300,000 in a single day, exceeding its original goal of €300,000.
The project created by Go on Board is a game for 2-5 players designed by Łukasz Woźniak and set in the world of The Witcher, where you will take on the role of a professional monster slayer. The game is set in the time leading up to the Geralt of Rivia saga, the most popular amongst the Witchers.
The Old World focuses on retelling the treacherous past during which monsters roamed the Continent in great numbers and when witchers were the only thing capable of stopping them. The mutant boys of old were dispatched to rid the world of great evil – in exchange for a shiny coin, naturally.
The Witcher: Old World is not yet available on Amazon US.
7. BattleTech: Mercenaries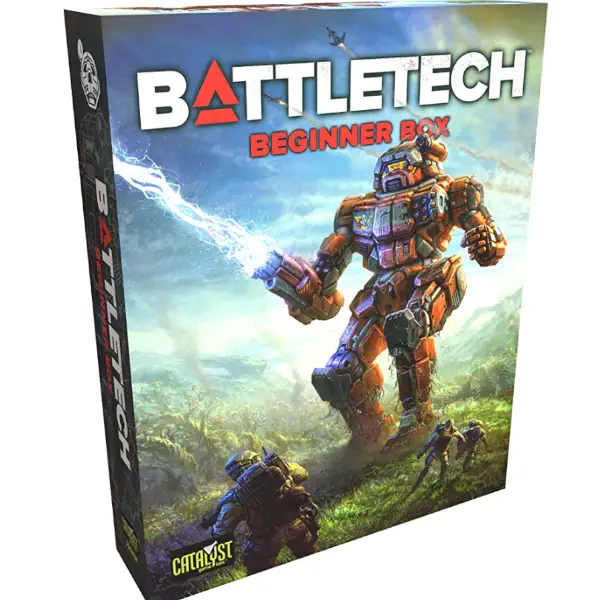 Backers: 23,654
Pledged: $7,549,241
Time to Get Funded:
Created: Catalyst Games
The miniatures skirmish game is one of the best Kickstarter board games that has been funded by 23,654 backers in a project imagined by Catalyst Games. The funding for the game totalled $7,549,241, making it one of the most successful projects of all time in the tabletop games category.
The BattleTech franchise was already established by the time this campaign was launched, but Catalyst Games managed to appeal to existing and new fans by bringing a range of more than 50 high-quality miniatures, excellent gameplay, and a brand-new faction.
BattleTech is predominantly a skirmish game which means that it relies on combat warfare and beautifully sculpted minis rather than what you may expect from a traditional board game experience layered with rules and branching storylines.
For fans of miniature tabletop games, BattleTech makes for not just one of the most successful Kickstarters, but also one of the most worthwhile games with minis to try.
Buy BattleTech on Amazon US.
8. The 7th Continent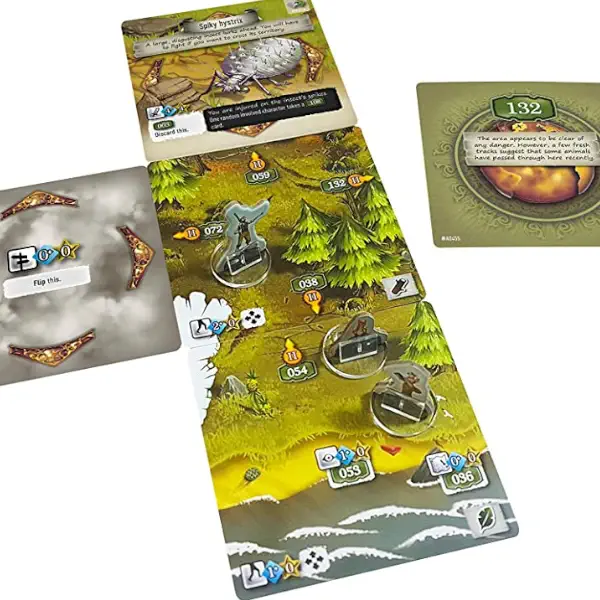 Backers: 43,733
Pledged: $7,072,757
Time to Get Funded: 10 Minutes
Created: Serious Poulp
The 7th Continent is yet another successfully crowdfunded Kickstarter board game which arrived in 2017. The game managed to raise more than $5,000,000 in only 24 hours from 43,733 backers. Designed by Ludovic Roudy and Bruno Sautter, The 7th Continent relies on storytelling gameplay, that is nevertheless not too demanding from the players.
The game offers a branching gameplay that is entirely based on player decisions and the game itself allows for a lot of improvisation. For example, players may spend as much time as they like procuring supplies, but the decisions they make will have a greater impact on their gameplay than the provisions they take along.
The 7th Continent is designed to feature dozens of hours of exploration without a clear end in sight. The game will challenge your party as you try to rid yourself of a terrible curse that has plagued you ever since you returned from one of your previous expeditions. Thematic and a lot of fun, this is a Kickstarter board game you should try.
Buy The 7th Continent on Amazon US.
9. Nemesis: Lockdown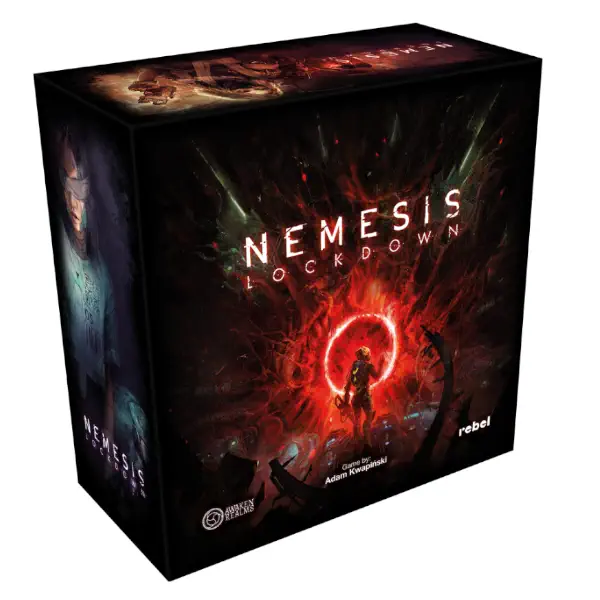 Backers: 41,907
Pledged: £5,174,153
Time to Get Funded: 1 Minute
Created: Awaken Realms
Nemesis: Lockdown, the standalone expansion to the blockbuster board game hit Nemesis, was funded in less than a minute. Awaken Realms revealed in an update that the campaign caused Kickstarter to briefly go down owing to the influx of backers trying to pledge to the project, resulting in 41,907 backers and £5,174,153 in total funding.
The game was funded in under one minute and established Awaken Realms as one of the most significant studios in the board games hobby. Nemesis: Lockdown also holds the record for the quickest funded project to make the $50,000 funding milestone.
Nemesis: Lockdown follows the story of the original Nemesis game whereby a group of survivors need to make it out of an alien-infested lab on Mars. The thing is, with their lives on the line, nobody can trust the others, as everyone would happily sacrifice a fellow human to not become a meal and incubator for the next alien offspring.
The game is marked by a highly-thematic experience that stands out under its co-op experience and offers exciting opportunities for players to enjoy as they play through Nemesis: Lockdown's treacherous world.
Buy Nemesis: Lockdown on Amazon US.
10. Tainted Grail: The Fall of Avalon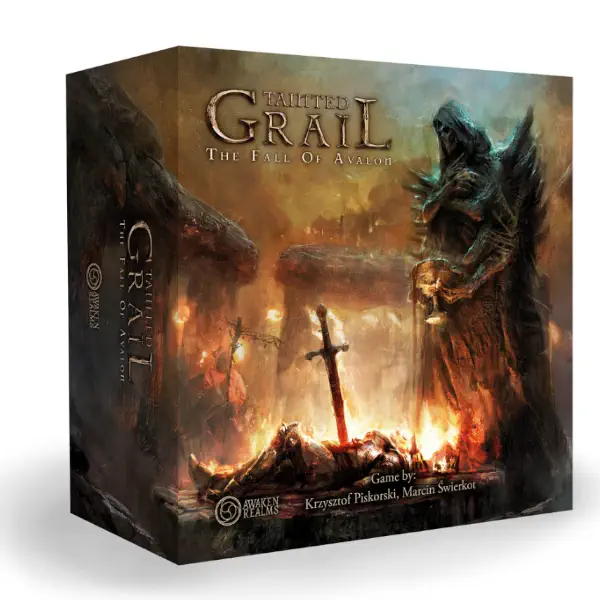 Backers: 41,939
Pledged: £4,940,030
Time to Get Funded:
Created: Awaken Realms
Another Awaken Realms game in the list of the most successful Kickstarter board games shouldn't exactly be a surprise. With their years of experience in story-telling and campaign tabletop gaming, Awaken Realms has created not just some of the most compelling game designs, but also some of the most satisfying gaming experiences of all time.
Tainted Grail: The Fall of Avalon is deservedly part of this list, with the game having amassed 41,939 backers and total funding of £4,940,030. Inspired by the video game, the tabletop version of Tainted Grail has received praise from the video games and boardgames community, and the fact it's the tenth biggest board games project on Kickstarter points to its quality.
In Tainted Grail: The Fall of Avalon 1-4 players embark on a cooperative experience that combines the Arthurian legend and Celtic mythology, this game focuses on non-linear narrative and allows you to tell your own story set at a time of great distress with kingdom slowly but surely sinking into the Wyrdness.
Buy Tainted Grail: The Fall of Avalon on Amazon US.